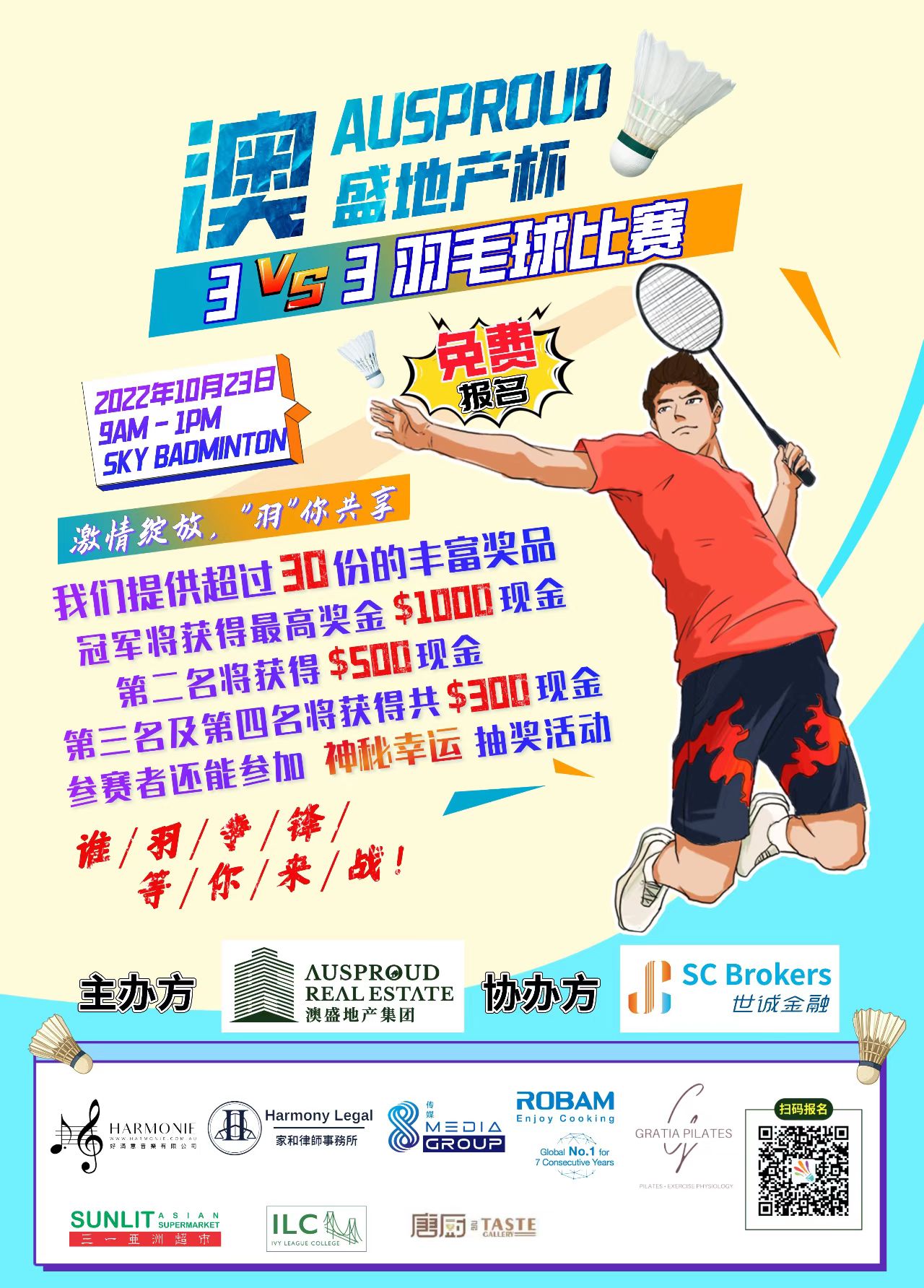 地点: Sky Badminton - b1/118/116 Wembley Rd, Logan Central QLD 4114

时间: 10月23日(周日)9:00-13:00
比赛奖项:
第一名:奖杯+$1000现金
第二名:奖杯+$500现金
第三名&第四名: 奖杯+$300现金(各$150)
幸运抽奖*10
神秘幸运大奖 *1价值$1000
最佳朋友圈奖*3
我们提供超过30份奖品
参赛要求:
1. 以队为单位报名参加;总共32支队伍,人数限制96人
2. 1队为3人,必须为2女1男,每队其中一人为自由球员
3. 参赛选手年龄必须达到21岁及以上, 从未参加过州代表队以及国家代表队
*本赛事定位于"趣味、参与、社交"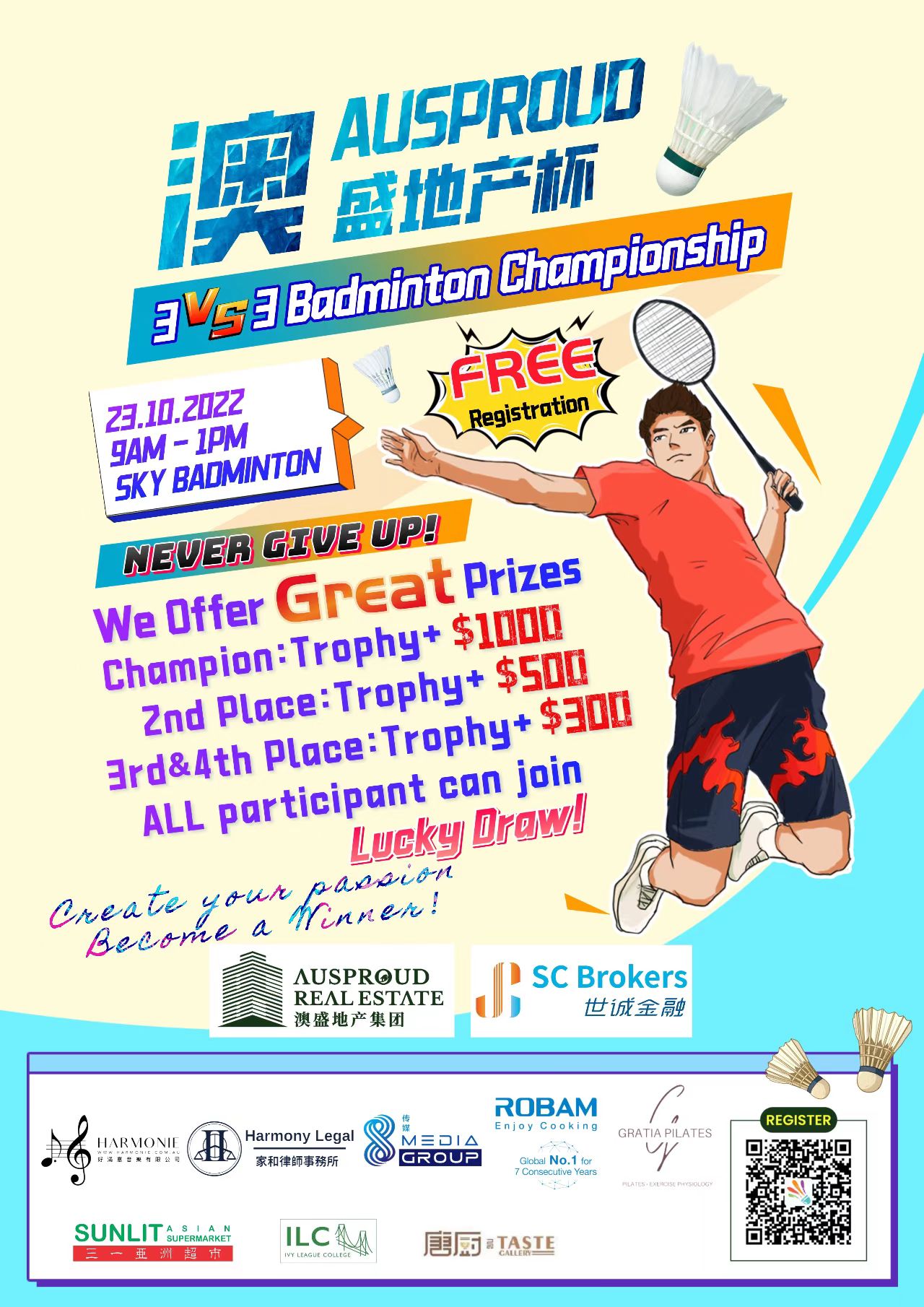 Venue: Sky Badminton - b1/118/116 Wembley Rd, Logan Central QLD 4114
Time: Sunday, 23 October 2022, 9am – 13pm
Prizes:
Champion: Trophy + $1000 cash
2nd Place: Trophy + $500 cash
3rd & 4th Place: Trophy + $150 cash
Lucky draw*10
Secret Prize*1 Valued at $1000
Social Media Prize*3
We offer over 30 prizes
Entry requirements:
(1) Teams needed to sign up
(2) Teams will be 3 members to one team and each team will consist of 2 females and 1 male
(3) Contestants must be at least 21 years old and have never participated in state or national teams.
(4) There will be a total of 32 teams of which each team will be allocated to a group
*The main purposes of this competition are entertainment, participation and socialization.
详情可咨询微信客服: